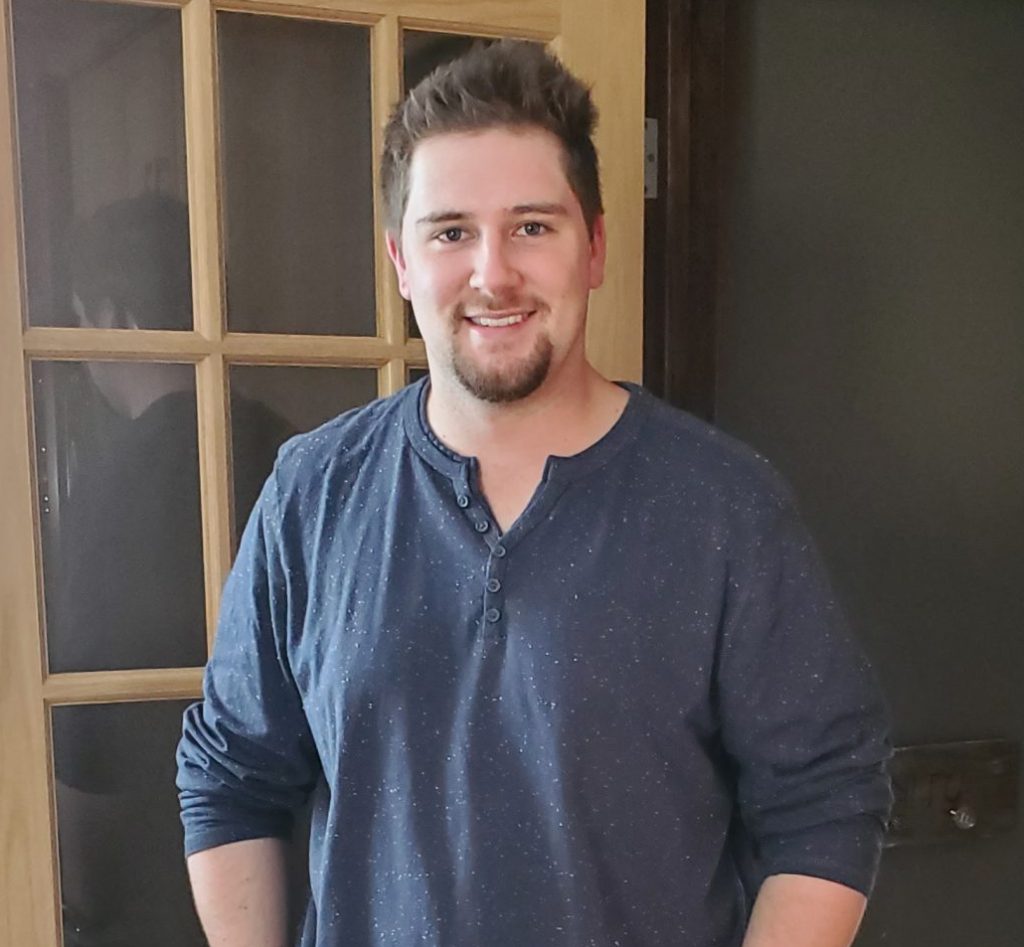 Brandon Watson
Brandon Watson is one of the two Studio Technical Assistants for the project.
Watson was born in Regina and has a BA from the University of Regina, majoring in Creative Technologies. He began studying for an MFA in Interdisciplinary Studies,  in the Fall of 2020. He has a real passion for the sport of Lawn Bowling and have been selected to Team Canada where he has had the privilege of representing Saskatchewan and Canada at many National and International events. Watson sits on the Board of Directors for two non-profit organizations, The Regina Lawn Bowling Club and the South Zone Recreation Board. In addition to sitting on the Board,  he is also Webmaster for both organizations. Watson has been fortunate for the last six years to be a contract employee for Ritenburg and Associates, an electrical engineering firm as well as Ritmar Developments.
He enjoys working on creative projects, especially in the artisan fields of woodworking, lighting design, electronics and leathercraft.  His work explores the relationships of audio, electronics and Maker Culture.
Learn More About Brandon's Projects
Feature multiPLAY Projects
No Feature Project Available..