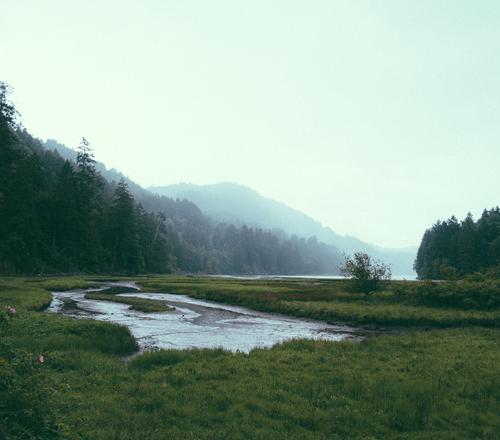 20 Games in 20 Days
Tanson Pitawanakwat, Robyn Pitawanakwat
This project planted improvisation scores in hidden geocaches on the nearly 2,220 kms of highways, city roads and and grid roads between Regina Saskatchewan and Whitehorse, Yukon. Ramping up the launch of the Wandering project that would start in Whitehorse in Summer 2019, the goal was to bring together the worlds of geocaching and improvisation through the placement of 20 games located in geocaches. The games took inspiration from improvisation and used the mode of geocaching to be found by the participants and audience. The games were installed in small and large "caches" which are containers that are stashed in public spaces with the coordinates uploaded to a central webpage. 20 Games in 20 Days became part of the worldmaking of adults and children who set out regularly to "find" hidden treasures. Geocachers from all over the world have been finding these using the geocaching website and GPS devices, and learning about playful, improvised responses to the spaces they are exploring.
See https://www.geocaching.com/play/search to learn more about this playful way to find treasures—and perhaps experience an unexpected moment of improvisation.
Over time, caches disappear if not maintained, and COVID made maintenance difficult, but 250 individuals, families, and geocaching groups have found these caches (and that is just those using the smartphone app, many oldschoolers use other devices!), and many left us beautiful messages.  Thank you to all those who went improvised treasure hunting with us!
Team Bios:
Support: Gao Yujie
Guest Artists/Collaborators:
Tanson Pitawanakwat Acoose
My name is Tanson Pitawanakwat Acoose. I am 13 years old from Sakimay First Nation.  I am a dancer, avid reader and I am home schooled. In Summer 2019, I helped with the 20 Games in 20 Days project by helping to design a game located in a geocache in Whitehorse. While we were there I learned how to use a Zoom recorder and really liked it. In the Fall I started to work with Keisha on the Sonic Blankets project. I liked being part of this project because we made music and sound from different stuff – like fidgets, toys, and other things.  When we first started working together, I remember that I really liked walking around the University with Keisha recording different things together. What I have really liked about this project is learning about recording and changing sounds – like reversing sounds, amplifying sounds, cropping and editing in general. I really like working with voices, and editing them. Actually, I like editing everything.
Robyn Pitawanakwat
Robyn Pitawanakwat is an Anishinaabe person and member of Whitefish River First Nation. Robyn is a frontline worker and community advocate whose work focuses on decolonizing child welfare and justice systems. Robyn's background includes being a family support and foster parent for someone with FASD as well as a community research associate developing resources to support families and individuals with complex needs like FASD.  As part of this work, Robyn has helped to develop resources and practices that use improvisation as a strengths-based method to support children, individuals and families. Robyn has a background in early childhood education and is a home-schooler to three amazing children. Robyn likes to create opportunities to explore different ways that people can learn collaboratively through play. Robyn helped to develop the 20 Games project as another practice that mobilized improvisation to invite people to play and to learn together.